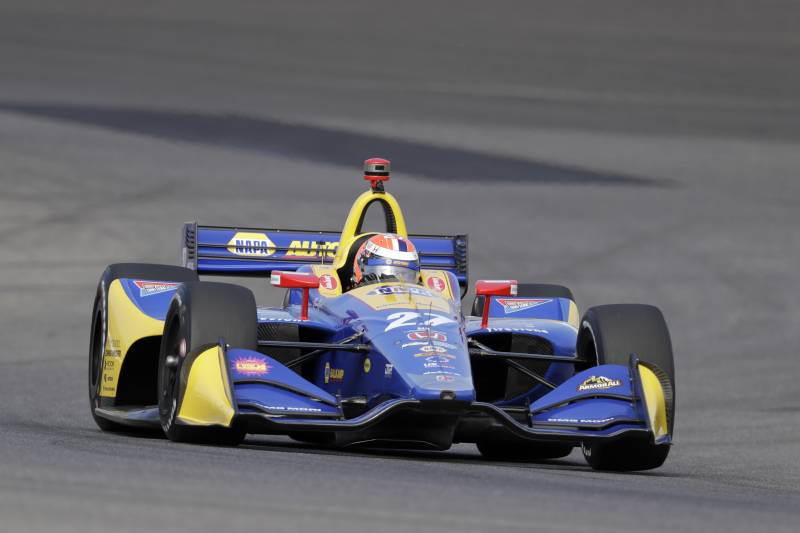 Qualifying at the Indianapolis 500 last Sunday witnessed the fastest cars go over 229 miles per hour, as the best four-lap average speed determined the pole winner.
During Sunday's race at Indianapolis Motor Speedway (12:05 p.m. ET), the fastest lap will several mph off that pace, but the hunt to cross the checkered line in first place will be the priority as the 500-mile race nears its end.
Chevrolet was the dominant manufacturer in qualifying, as seven of the nine drivers starting in the first three rows have Chevy motors, but Honda has reigned supreme in the winner's circle over the last decade.
The 102nd edition of the motorsports spectacle carries plenty of intriguing storylines featuring drivers who have been in the spotlight for a long time and those looking to make their first major breakthrough on the open-wheel racing stage.
Starting Grid and Qualifying Speeds
Row 1: Ed Carpenter (229.618 mph), Simon Pagenaud (228.761), Will Power (228.607)
Row 2: Josef Newgarden (228.405), Sebastien Bourdais (228.142), Spencer Pigot (228.107)
Row 3: Danica Patrick (228.090), Helio Castroneves (227.859), Scott Dixon (227.262)
Row 4: Tony Kanaan (227.664), Matheus Leist (227.571), Marco Andretti (227.288)
Row 5: Zachary Claman De Melo (226.999), Ryan Hunter-Reay (226.788), Charlie Kimball (226.657)
Row 6: Takuma Sato (226.557), Kyle Kaiser, (226.398) Robert Wickens (226.296)
Row 7: James Davison (226.255), Max Chilton (226.212), Carlos Munoz (226.048)
Row 8: Gabby Chaves (226.007), Stefan Wilson (225.863), Sage Karam (225.823)
Row 9: Zach Veach (225.748), Oriol Servia (225.699), JR Hildebrand (225.418)
Row 10: Jay Howard (225.388), Ed Jones (225.362), Graham Rahal (225.327)
Row 11: Jack Harvey (225.254), Alexander Rossi (224.935), Conor Daly (224.429)
Can Patrick Win in Her Final Indy 500? 
Danica Patrick is looking to win her first Indy 500 in her final professional race.
While there are a plethora of full-time drivers in better form, Patrick has the firepower behind her to pose a threat throughout the race.
Patrick is racing for Ed Carpenter Racing, a team that put three cars in the top seven starting positions, including owner Ed Carpenter on the pole.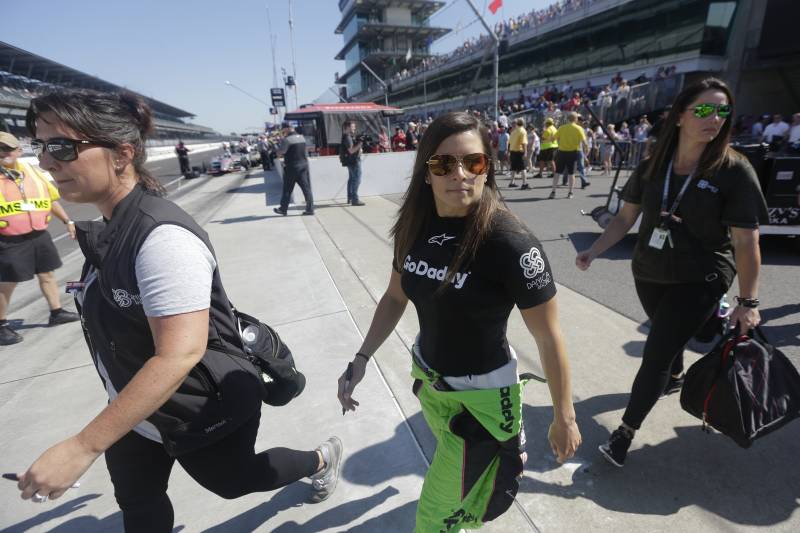 With Carpenter and sixth-place starter Spencer Pigot around her, the seventh-place starter should be able to get off to a fast start.
However, there is plenty of concern surrounding Patrick's return to the Indy 500, as she hasn't consistently raced in the IndyCar Series since 2011 since her move to NASCAR.
In the seven years she competed at Indy before leaving for NASCAR, Patrick recorded six top-10 finishes, with her best being a third-place mark in 2009.
If she banks off the experience gained from her previous runs at Indy, Patrick should be able to keep herself in the top 10 for most of the race.
The final 20 laps can bring all sorts of chaos given how hard each driver is working to get to the front, and with experience of staying at the top of the field from 2005 to 2011, Patrick should be able to have an opportunity to win Sunday.
Will Rossi Be Able to Challenge From 32nd? 
While most of the attention is focused on the drivers starting in the top 10, there is one key name to watch from the last row.
2016 champion Alexander Rossi starts in 32nd place after recording one of the worst average speeds in qualifying.
If Rossi's team is able to right the ship and have his car properly prepared for Sunday, he should work his way toward the front of the field.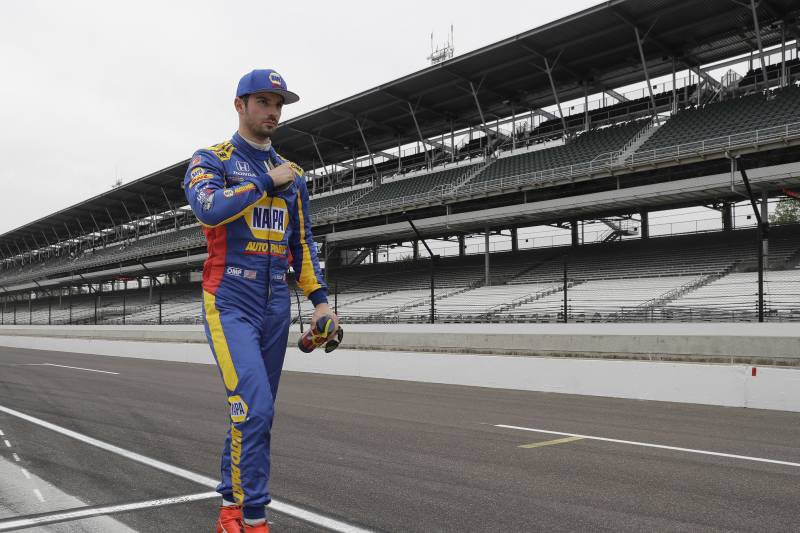 The good news for Rossi is he carries plenty of experience from his championship run two years ago and is running well this season, as he is second on points behind Josef Newgarden.